Features of Our Destination Services Los Angeles
We're here to help you find a home and get settled into your new community.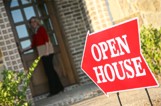 Home Finding and Purchase
A transferring employee or client relocating to Southern Cal receives professional counseling from one of our experienced REALTORS who specialize in the local community of interest. An area tour and customized resource materials on the new area and community are provided to each client. Agents work diligently to find the right place to call home. Clients relocating out of state are assisted through our broker-to-broker referral network . This support shows just one of the powerful advantages of our destination services Los Angeles. It provides for a smooth transition and gets our clients settled into the new community and on the job as fast as possible.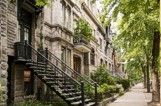 Temporary Housing
Temporary housing services are available for clients whose permanent living quarters aren't currently available. This service specifically reduces hotel, travel and meal costs for the client and relocating employer. Through our relationship with a primary network of temporary housing providers, Global Point Relocation Solutions locates and reserves suitable accommodations anywhere in the world.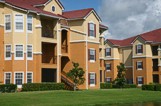 Rental Assistance
We offer multiple options to assist clients who would prefer to rent or lease instead of purchase a home in a new location. Through our established network of apartment communities, real estate companies, and private lease listings, clients will receive an area tour and properties to preview.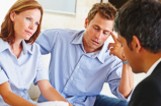 Mortgage Assistance
Our mortgage services go hand-in-hand with home finding as a way to simplify the administration and successful closing of a clients home purchase. Through an alliance with several of the nation's leading mortgage providers, we are able to extend a wide variety of loan programs to our clients. These mortgage programs deliver fast, simple and cost-effective mortgage benefits. Clients get personal attention and guidance from an experienced mortgage consultant knowledgeable of all mortgage programs.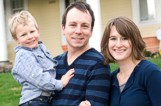 Spousal and Family Assistance
We can accommodate a seamless introduction to a to qualified career placement specialist for the trailing spouse/partner career in the new destination location. From local employer databanks to job listings, resume preparation to interviewing skills, our recruitment specialists have a wide range of services to meet the budget and service requirements of every client. Additionally, school tours and placement assistance is available through educational consultants. We go the extra miles with destination services Los Angeles. We aim to help manage all your relocation needs.
Concierge Services
Exclusively offered to all of our valued clients, the Concierge Services division of Global Point Relocation Solutions is ready for you. We strive to offer our clientele the highest level of customer service; courtesy to all requests and attention to detail. Our elite and select network of relationships and service-based companies provides clients with unparalleled privileges unlike anything experienced at another firm. Look no further than The Concierge's at GPRS—your doorway to exclusivity.