Our Departure Services Los Angeles are customized to provide a helping hand for the relocating client and family.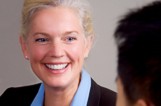 Home Sale Counseling
An effective relocation policy can significantly impact both the cost and the ultimate success of a relocation. Our Agents are trained to follow the procedures and policies of corporate clients and referring relocation companies. We recognize the challenges of developing and implementing a policy for a variety of employees at different locations and with a minimum of exceptions. We also recognize that real estate markets, communities and school systems differ considerably from one community to another. We offer our expertise in helping review your policy in the context of our local Southern California market.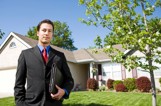 Home Marketing Assistance
Our Departure Services Los Angeles includes Home Marketing Assistance has proven to be one of the most successful cost-reduction methods for corporate relocation expenses and individuals alike. We offer a range of home sale assistance programs for relocating employees and non sponsored programs, all designed to help transferees market and sell their home at the best price possible and in the shortest period of time.
Home S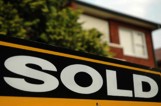 ale Assistance
Global Point Relocation Solutions provides Home Sale Programs structured to control home disposition costs, allowing transferees to focus exclusively on their new jobs. A home sale program can be structured in several ways. The most common are Guaranteed Home Sale, Amended Value Sale, and Buyer Value Option (BVO). Our no-cost Real Estate Assistance Program is also available to companies which have no formal home sale programs. This service will not only enhance your benefits offerings, but it will strengthen employee loyalty. The program is ideal for the lump sum transferee with a limited budget for relocation expenses.
Property Management
Global Point Relocation Solutions targets every aspect of property management to provide our clients with the most extensive and efficient service possible. We work with owners to tailor a customized program and service to best achieve their goals and meet the needs of their properties. We interface with vendors to ensure the properties we manage are maintained properly and at a reasonable price.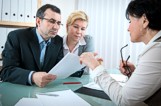 Expense Tracking Services
During a relocation, tracking real estate and relocation expenses can be overwhelming. Global Point Relocation Solutions meticulously manages and tracks relocation and real estate expenses so employees and individuals can focus on their personal and professional responsibilities. Find out more about Departure Services Los Angeles provided by Global Point Relocation Solutions.