Manhattan Village Homes For Sale
Manhattan Village makes up one of the 5 unique sections of Manhattan Beach, California. Get real estate details on Manhattan Village homes for sale, neighborhoods, Investment Opportunities and more, with our dynamic, lifestyle-based listings and map tools. Take a virtual tour with the below video. Contact us at Global Point Relocation Solutions for more info.

The Village consists of a Planned Unit Development (PUD) located directly east of the Manhattan Village Mall. It also occupies a premier location next to the Manhattan Marriott Golf Course. Some of the homes in this gated community provide the added benefit of overlooking the golf course. Residents enjoy many other perks and amenities. These include pools, spas, biking and walking paths. They include security guards, plenty of privacy and seclusion. Home types in the community come in a few varieties. In fact, homes for sale in Manhattan Village can be found in estate homes, townhomes and court homes. Estate homes can be found in excess of 3,000 sq. ft. Court homes make up some entry level homes that have semi-private patios. These homes come built around a central courtyard. Townhomes have their own patios, with some living space in excess of that found in court homes.
Amenities of Manhattan Village Homes for Sale
In correlation with its PUD, the community exhibits uniformity in its various homes. Each home type numbers in the hundreds. Although, they make up a low-density community profile. HOA fees appear reasonable, and a private entrance adds to an exclusive ambiance.


When it comes to single family, Manhattan Village homes for sale, estate homes offer some of the latest in modern innovation and luxury. They include 3 and 4 bedroom floor plans, in about 5 models. These include Tudor and French influence. Quiet, impeccably landscaped streets and yards add to the heightened level of desirability in the neighborhood. Manhattan Village truly represents a home buyer's and investor's paradise. Its real estate promises lucrative results in livability, return on investment and capital gains.
51 Sausalito Circle W
Manhattan Beach, CA 90266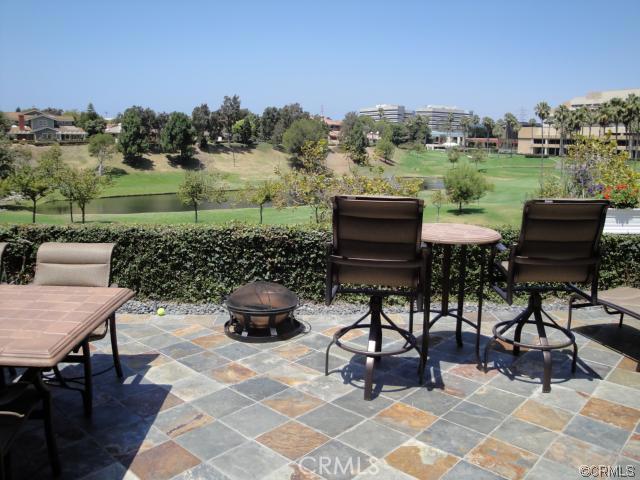 This home is on the best stretch of the golf course! The remodeled kitchen and large great room flow into the west facing patio. Enjoy the sunset on the patio overlooking the golf course pond, palm trees and fountains. Quiet home in gated a community great for folks who want to spend their days at the beach, relax at the community pool/ jacuzzi or walk in the quiet tree lined sidewalks within the village community. This Plan 6 home has been recently remodeled with the finest of finishes and offers 3 large bedrooms and 3 bathrooms. This home has a top of the line Viking cooking range and other newer stainless steel appliances and a wine vault. One bedroom and one bath are on the first floor along with the large living space and kitchen as well as two large private patios. The upstairs has the master suite with a private balcony as well the 3rd bedroom and bathroom. This home has an extra long driveway (unique) into a 2 car garage and two large private patios with beautiful landscaping, and of course- the golf course views!!